By wilson |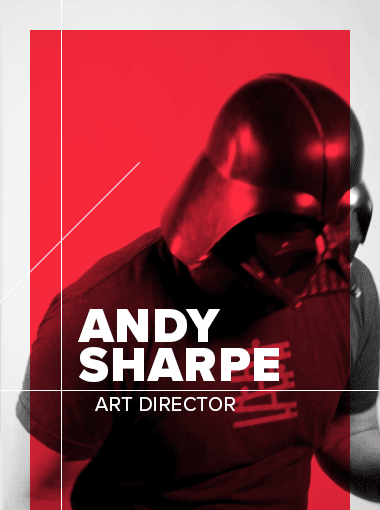 If you like this award-winning website design, you should meet one of the minds behind it: Andy Sharpe. In fairly short order, Andy has amassed an impressively broad experience with B2C brands ranging from local breweries to family destinations to nationally known industry icons.
"I have been fortunate to contribute to a large variety of brands," says Andy. "Those experiences have given me a wide perspective on how to be a creative force for brands."
An exceptional designer, Andy's skills go beyond design to include strategy, concepting, storyboarding and brand development. "I believe that design is purpose-driven art that creatively solves problems—I'm always searching for the perfect balance of form and function." That starts by listening to the client's needs, recognizing the problem and searching for a unique solution that is visually interesting and most importantly, memorable. That's also why he's a great fit at Wilson Advertising.
"I'm excited to be a part of creative team that's always ready and willing to push the ideas a step further for clients that appreciate the work," says Andy.
Andy has contributed creative to the following brands:
• Airstream
• Cassano's – The Pizza King
• Cedar Fair / Kings Island
• Coney Island
• Hard Rock Cafe
• Herschend Family Entertainment
• Hobart Corp
• Kings of Chaos
• Newport Aquarium
• PolyOne
• Rafting in the Smokies
• Teradata
• University Hospitals
Meet the rest of our crew and see our work.
Meet the Crew See the Work Contact Us

All trademarked and copyrighted names, marks and logos are the property of their respective companies.