Much More than a Logo, Brands Bring Value
Brands contribute significantly to the value of the company. While figures and computational methods vary, some experts put that figure at 30% of the stock market value of a company. For many, it might be the most valuable asset they possess.
Forbes annual ranking of brands puts Apple at the top with a value of $170 billion for 2017, with Google, Inc., ranked second. But the companies that benefit from strong brands aren't just global tech behemoths. Every business is affected by their brand and every company has one. Whether they choose to renew, refresh, and reposition themselves to evolve with their audiences is another matter. The ones that do can achieve long-lasting success results. Here are just a few examples of brands we love.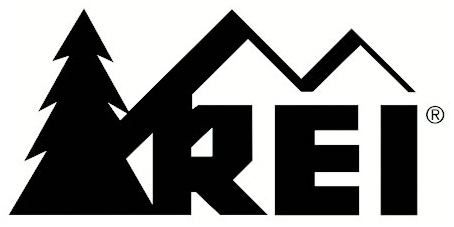 We love REI's commitment to their core. As Bethann Thompson, Project Manager at Wilson relates, "They have stayed true to their camping, hiking, and backpacking audience without trying to be everything 'outdoors' like some other companies." And they live the brand in the store and out. "They value their customers and help educate them on gear and outdoor skills," says Jess Prater, Hybrid Designer. "They are very helpful in-store so customers can be 100 percent satisfied with their purchases. I like that they would rather get people outside to enjoy nature vs getting people in their store to buy products, like their #OptOutside campaign and closing on Black Friday. And the free posters."
Bethann Thompson, Project Manager
Jess Prater, Hybrid Designer



Can a reseller have a strong brand? Absolutely! Brian Wilson, President and CMO, points to Moosejaw as an example. "Their brand voice is spot-on with their audience! They have done an amazing job of creating a 'culture' even though they are a reseller. Their brand personality carries through everything they do: they have a great Instagram feed, great emails, even the pop-up windows on their website. The writing is so well done and makes me laugh whenever I read something from them. That makes me want to keep reading—and buying!"
Brian Wilson, President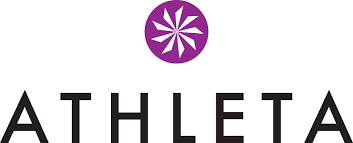 Brands we know and trust make us feel comfortable and put our minds at ease. And when the brands are comfortable to wear as well, that describes Athleta. "I love the Athleta brand because they make high-quality athletic and casual clothes that fit great and are made from excellent materials," says Kim Saldana, Account Lead. "They seem to last longer and look better longer than other brands." That's probably the most important criteria in the competitive fitness-fashion world.
Kim Saldana, Account Lead



Do the work: no apologies, no excuses, no whining. That's the message the Duluth Trading Company, this writer's choice, conveys through their products. Their marketing never loses sight of the function of their products, but keeps a sense of humor. And they're not afraid to gently poke the cage of other lesser products. Or maybe not so gently poke the other's cage.
Devin Meister, Content Director
Where Does Your Brand Fit?
Is your band on the path to renewed growth? That means different things to different companies. Check out what it meant to these companies, some of our favorite Brand Champs. They range in size and areas of expertise, but have achieved success on their terms with their audience.
All registered product names, trademarks, and logos are the property of their respective companies.