Media and Platforms Evolve, but Not the Need for Strong Brands
Not that long ago, marketers were all aflutter as it was revealed that 70% (or pick a high %, it doesn't really matter) of the buyer's journey was done before the customer contacted the company. Gasp! How could this be? People were "Googling" and doing their own research to solve their problems. They weren't waiting for your sales force to call. They were getting information from other people and outside sources. Well here's a news flash: It's always been that way!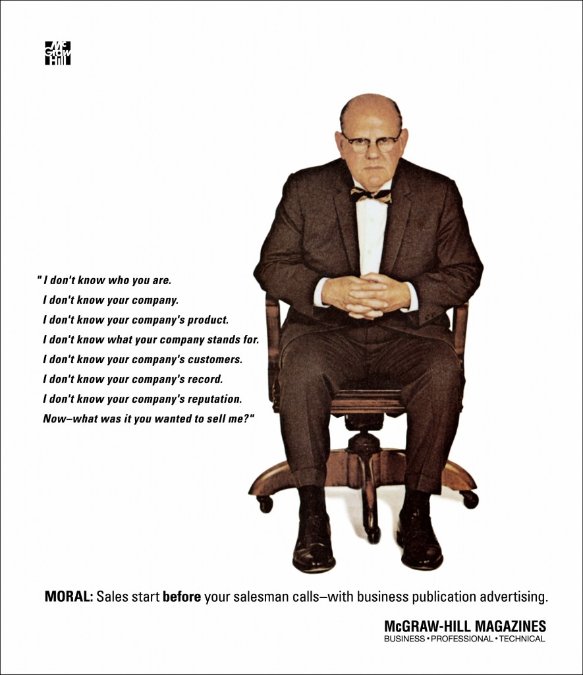 Brands Build and Maintain a Presence
That's why brand and ongoing communications matter. You can call it content. You can call it "selling by helping." You can call it a lot of things. The point is that communications leading up to the transaction matter in lots of ways. They'll be difficult to track. They'll be difficult to attribute and connect to revenue, if it's possible at all. For example, consider this campaign from Nike in the '80s.
What is the impact of this 1986 Nike Air Jordan campaign on a sale of Air Jordans in 2018 via Snapchat®? It has to be something, but it's also not going to be attributed to the last click. Likewise, the social program that enabled the last version to sell out in minutes doesn't deserve 100% of the credit either.
Brand Value at Work
The brand value (estimated to be 30% of the stock market value) contributes in part to the sale by jumpstarting the AIDA (Awareness Interest Desire Action) process to "Desire" and in some cases, straight to "Action." But the equity built up front in the brand in Awareness and Interest helped to make the sale possible. It's why your brand is the foundation for all direct, content, or any other type of marketing that you do to complete the journey. Keep that in mind and ensure that your brand has addressed the Five Gates of Branding to maximize your efforts and investments.
Downloads
Five Gates of Branding The Power of Great Brands

All trademarked and copyrighted names, marks and logos are the property of their respective companies.